Different and Cool Amigurumi Crochet Pattern ideas
#Plush floppy ears bunny amigurumi Free Pattern
Amigurumi toy is a kind of toys crocheted with a thin crochet, originally from the Far East Japan. The word amigurumi comes from the Japanese combination of knitting and stuffed toys.
As the name suggests, the technique for making this toy is knitting with a thin crochet needle. According to historians, the history of this type of toy dates back to the 11th century, and this knitting technique was first discovered in the West in the 17th century by Dutch merchants who traveled to China and Japan for commercial purposes.
In the subsequent period, especially the amigurumi toy, gained popularity and became widespread in Western countries only in 2003. Today these toys continue to be made and played by children all over the world. Of course, there are certain reasons why this type of toy has become widespread and preferred.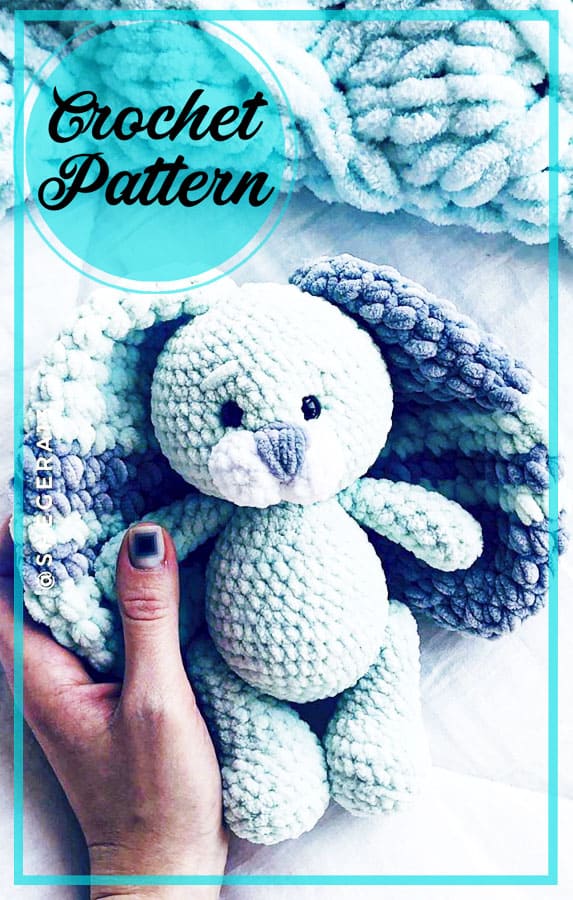 Hello everyone, guys. Today I will share with you a very nice plush free rabbit amigurumi pattern. I hope you like it. Rabbit amigurumi has become very popular in recent days. We all know children love it.
This amigurumi by @ shegera13 is made of plush yarn. Thank you so much. Some kids like big-eared bunny models like this. I will continue to share quite a lot of varieties for you on my blog.
You can find the details of the mold in the pdf file.
The toy is crocheted with crochet and the ears are semi-crocheted.
To work you need a hook and thread Himalaya Dolphin Baby or YarnArt Dolce. Yarn consumption – one and a half hanks taking into account the use of two colors. The eyes are on a solid mount, the handles are fastened, the legs can be moved thanks to the use of plastic joints for toys.